Rent Your Beach Gear from A1A Beach Rentals
We serve the Cocoa Beach area with a variety of beach gear including chairs, umbrellas, toys for the kids, surfboards, boogie boards and more. Choose the package that best for your family. Free delivery on all orders over $50!

$35/day $25 each additional day $115 weekly
Includes: -Two Full length adjustable chaise loungers -One 7.5′ Sunbrella resort umbrella, installed. -All labor for set-up and take down daily $45/day 15% Gratuity Added to all Full Setups. Please call before booking to be sure that we can service your resort.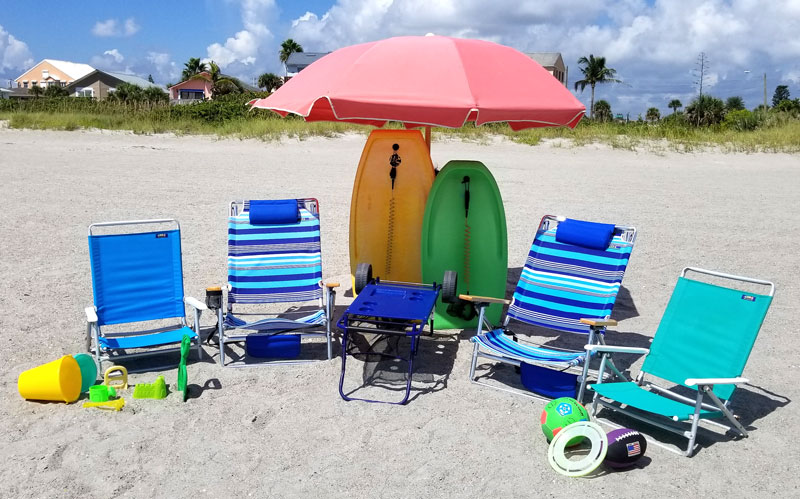 $105 Value for only $69/day $59 each additional day $249 weekly
$135 Value for only $89/day $79 each additional day $349 weekly – best value!
$10 per day (24hrs) $8 each additional day $40 weekly Free cart with umbrella combo or 3 or more chairs.
$20 per day (24hrs) $15 each additional day $65 per week Free cart with multi-day rental or with chair combo.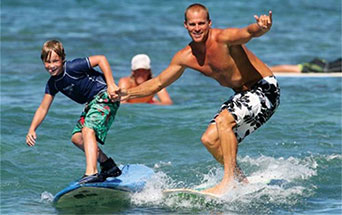 $25/day (up to 24hrs) Longboards, performance boards and pro-comp boards extra – please call.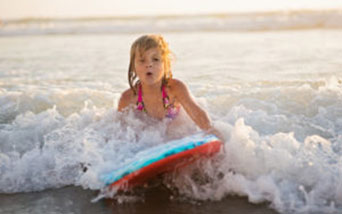 $15 per day (24hrs) $10 each additional day $45 weekly
$5 per day,
$4 each addt'l
*Free Delivery for qualifying orders.