Cocoa Beach Stand Up Paddleboard (SUP)Eco Tours and Lessons
SUP ECO TOURS IN COCOA BEACH
Enjoy a paddle at our exclusive Banana River Park, and take advantage of the picnic and play options as well!
Surfing and Backwater Paddling Available Too!
NOTE: If you have never been on a SUP, you are required to take a lesson first. See below for details
Only a 10 minute walk from Cruise Terminal #1, beginners will enjoy paddle boarding on tranquil, shallow waters with a guide or on your own as you practice balancing and paddling, covering some ground and interacting with the friendly manatee! We have boards for every size and ability, so don't be discouraged. We'll take great care of you.
We supply a custom paddleboard and paddle, and we'll meet you at one of our preferred launch sites, including the nearest bay side park to the cruise terminals, Banana River Park, where you'll have exclusive access. Bring your entire party for a great time, picnic, play, enjoy being outdoors and experience a likely encounter with manatees, dolphin and other marine life.
SUP Lessons in Cocoa Beach
Note: Lessons are required to go on Eco Tours if you've never been on a SUP
Lessons are typically bayside on calm waters. A great way to shorten the learning curve and get comfortable on the water. A great value.
$75 = 1.5 hrs/student
Everything included:
Custom fitted SUP
Expert Instruction and guidance for the full 1.5 hours
Fully Guided tour, often seeing manatees, dolphins and more
All Sup lessons include paddleboard basics, reading the water, board safety, water safety, paddling technique, managing wind and sup etiquette. We'll have you enjoying yourself in no time at all.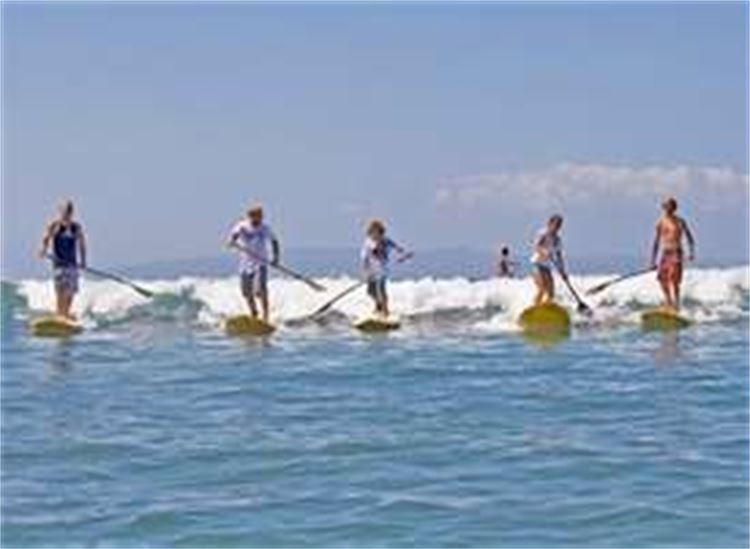 EXCLUSIVE WATERFRONT PARK ACCESS AT BANANA RIVER PARK
Enjoy the absolute best waterfront access in all of the Cocoa Beach area for your own kayak and paddle board SUP enjoyment, the Banana River Park in Cape Canaveral. Featuring a covered picnic pavilion, restrooms, playground, soccer field and more, this park is certain to make your water sports picnic and family outing a most memorable event on your vacation!